Are you one of the millions of fans of PnB Rock, who is considered one of the most successful and talented American rappers? Are you wondering what was PnB Rock's net worth, early life, career graph, and personal life?
To get answers to all these questions and more, continue reading this article till the end.
PnB Rock's Net Worth
At the time of his unfortunate death on 12th September 2022, PnB Rock's net worth was $3 million, according to multiple sources.
Early Life of PnB Rock
On December 9, 1991, Rakim Hasheem Allen, who was professionally and popularly known as PnB Rock, was born in Philadelphia, Pennsylvania. Allen was literally raised by his mother because his father passed away when he was just three years old.
This placed a massive financial burden on his mother as she had to raise Allen along with four other kids. In earlier interviews, PnB Rock mentioned that his family continuously moved in and out of several shelters. Allen spent his teenage years in Northeast Philadelphia.
When he was 13, Allen went to a juvenile correctional center because of fighting in school and committing robberies. When he was 19, Allen had to spend 33 months in prison because of drug use and other offenses. After being released from prison, he briefly lived on the streets.
You may feel surprised to know that PnB Rock was not at all interested in the rap industry at that time. He felt lost then without any clear purpose or direction. Ironically, Allen started writing his musical hits when he was in the country jail. The earliest songs of PnB Rock talked about his struggles on the streets.
Career of PnB Rock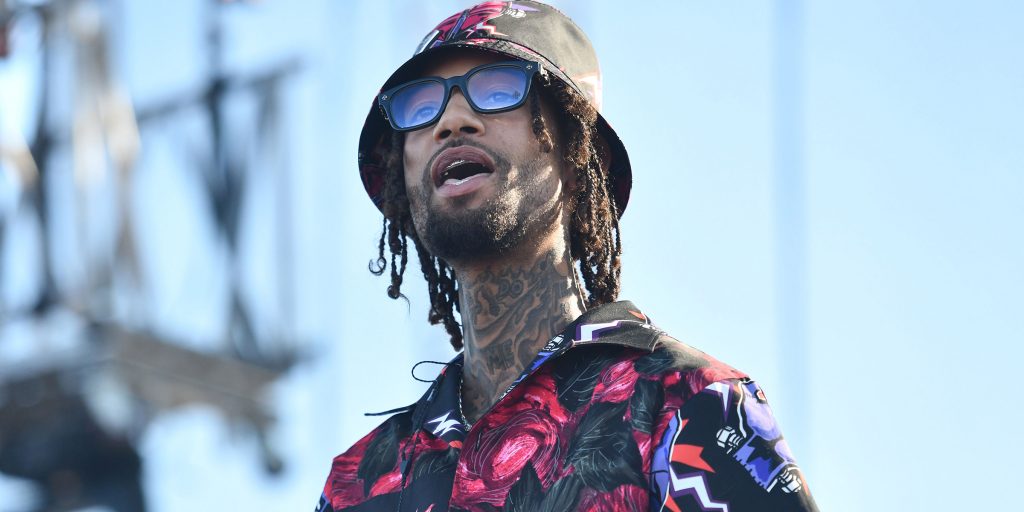 Once released from prison, Allen started putting those songs to use. He started using the term "PnB" to pay tribute to Pastorius and Baynton Streets, where he spent his childhood. Soon enough, the rising star released three mixtapes with the project name "RNB." On June 24, 2014, PnB Rock released "Real N*gga Bangaz," which was his debut mixtape.
Local nightclubs and radio stations were quick enough to pick up the music of PnB Rock. With his name becoming increasingly popular in the local scene, recruiters from Atlantic Records contacted PnB Rock soon.
In 2015, he secured a deal with Atlantic Records. In 2016, his third mixtape titled "RnB3" was released. In June 2016, PnB Rock released the smash track titled "Selfish." The song achieved a position of number 51 on the "Billboard Hot 100" in America. In October 2016, he was named among the "10 New Artists You Need to Know" by Rolling Stone.
On January 10, 2017, "GTTM: Goin Thru the Motions" was released. This was the second retail mixtape album of PnB Rock and was released by Empire Distributions and Atlantic Records. The album started its journey at number 28 on the Billboard 200 list in America.
In April 2017, PnB Rock contributed two tracks to the incredibly popular album titled "The Fate of the Furious – Gang Up." Apart from PnB Rock, "Gang Up" featured Wiz Khalifa, 2 Chainz, and Young Thug. Moving ahead of his career's initial stages, PnB Rock has featured on a number of premier tracks and albums. He has worked with big names like Rich The Kid, 21 Savage, and Fetty Wap, to name a few.
In 2017, he was named among the ten "freshmen" to participate in the "2017 Freshman Class" of XXL. This was right after the popular 2016 Freshman List with Kodak Black, Lil Yachty, and Lil Uzi Vert.
Studio Albums and Mixtapes of PnB Rock
Now that we've discussed PnB Rock's net worth, his early life, and his career, let's take a look at his highly impressive lineup of projects that include both mixtapes and studio albums.
Mixtapes of PnB Rock include "Real N*gga Bangaz," "RnB 2," "RnB 3," "Money, Hoes & Flows," and "GTTM: Goin Thru the Motions." His studio albums include "Catch These Vibes" and "TrapStar Turnt PopStar."
PnB Rock together with Chance the Rapper was featured on "Cross Me" by Ed Sheeran. This is included in the "No.6 Collaborations Project" album of Sheeran.
In January 2020, a song titled "Ordinary" was released by PnB Rock. It featured a late rapper Pop Smoke. In January 2021, he released another song titled "Rose Gold" featuring King Von, another late rapper.
A large portion of the earnings of PnB Rock came from album sales, world tours, merchandise sales, and streaming royalties. While the star has made millions using his musical talent, he has also earned a lot from real estate. In 2017, he reportedly bought an estate in Burbank, California for $1.8 million. Since then, the value of the property has risen almost double.
Cause of Death of PnB Rock
As revealed by People Magazine, the cause of death of PnB Rock was officially ruled as a homicide. He was killed after being shot in his chest and back. On September 12, 2022, the 30-year-old rapper was brutally gunned down by a robber. At the time of the fatal incident, PnB Rock was eating lunch in Los Angeles at "Roscoe's Chicken and Waffles" with his girlfriend Stephanie Sibounheuang.
According to the Los Angeles Times, it was likely that the slain rapper's Instagram post alerted the gunman of his possible location. Thankfully, Sibounheuang was alive after the murder of PnB Rock.
Collaboration of PnB Rock with A Boogie Wit Da Hoodie
PnB Rock was supposedly set to appear on the upcoming new album of A Boogie Wit Da Hoodie, another famous American rapper. However, due to the tragic murder of PnB Rock, Boogies had to complete the album without his ex-Atlantic Records labelmate and longtime collaborator.
Sometimes it becomes important to take the unconventional path to become successful. This is perhaps what PnB Rock decided when he was pursuing his music career despite all the adversities. If he had made the decision to stop grinding at any point of time in his journey to becoming a millionaire, he likely would have failed or taken a much longer time.