Perhaps you already know that Jermaine Lamarr Cole, who is famously known as J. Cole, is a German-American record producer, rapper, songwriter, and singer. But do you know that he is also one of the highest-paid rappers in the whole world?
In this article, we are going to take a close look at J. Cole's net worth, his early life, success story, business ventures, personal life, and controversies.
J. Cole's Net Worth
According to various sources, J. Cole's net worth is around $60 million as of February 2023.
Early Life of J. Cole
On January 28th, 1985, J Cole was born at an American army base in Frankfurt, West Germany. This is because his father is a former U.S. army soldier. Cole's mother was in U.S. Postal Service. Unfortunately, Cole's father abandoned the family when Cole was young.
After that Kay (Cole's mother) moved back to the United States with Cole and his brother Zach. He was raised in Fayetteville, North Carolina. Cole started rapping at the age of twelve as he always had a love for music. When he was 15, Kay purchased him an ASR-X musical sampler so that he can work on his craft and sharpen his production skills.
Cole realized that New York City would be a better place where he could get better opportunities for establishing his name as a rapper. Therefore, after completing his graduation from Terry Sanford High School, Cole moved to New York City and received a scholarship at St. John's University because he had a 4.2 GPA. In 2007, Cole completed his education at St. John's University and earned a degree in business and communications.
Music Career of J. Cole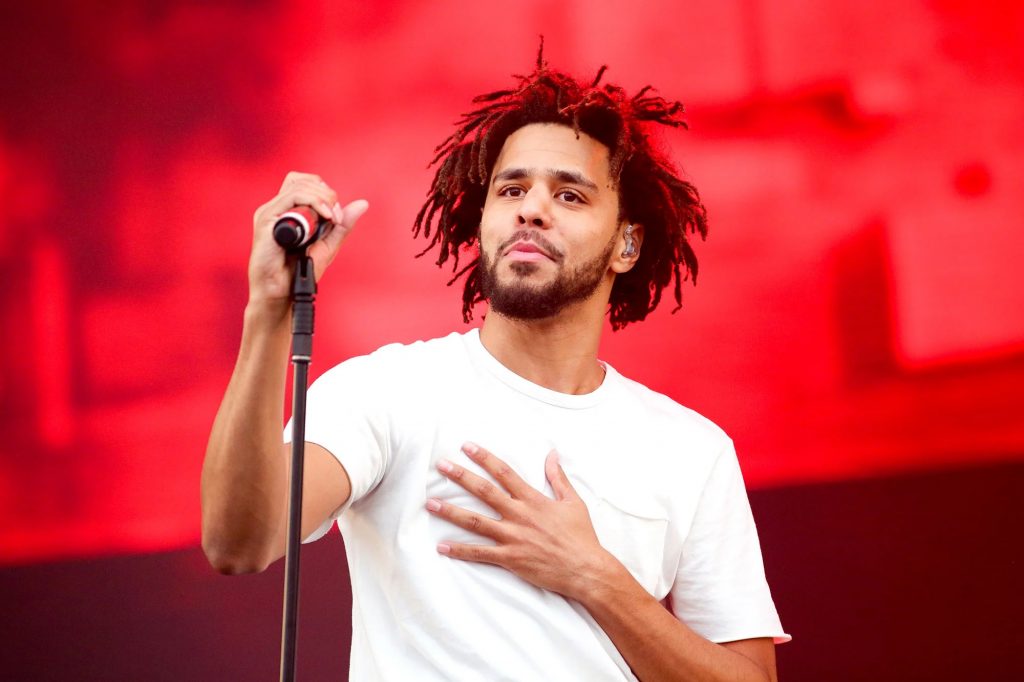 Now that you are aware of J. Cole's net worth and his early life, it is time to see how he made a fortune. When Cole was just 14 years old, he had notebooks filled with ideas, lyrics, and songs. He was inspired by the music created by Eminem, Jay-Z, Tupac, and Nas, some of the most famous lyrical rappers in the world.
On May 4th, 2007, Cole released his debut mixtape titled "The Come Up." It was viewed 1,800,000 times on Datpiff, the famous mixtape site. "The Come Up" was downloaded more than 500,000 times.
Two years later, Cole released his second mixtape titled "The Warm Up." This project was also extremely successful and Cole got opportunities to feature with famous names like Wale and Jay-Z. In 2010, he received the "Urban Music Awards Male Artist of the Year" award because of "The Warm Up."
The mixtape's grand success inspired Jay-Z to have Cole on his record label "Roc Nation." And this was a very important cosign Cole needed to gain fame in the rap game. From there, Cole continued to perform at his personal shows, release multiple albums, and make a lot of money.
Studio Albums of J. Cole
To date, Cole has released six studio albums. Here are their brief overviews.
2011: "Cole World: The Sideline Story"
2013: "Born Sinner"
2014: "Forrest Hill Drive"
2016: "4 Your Eyez Only"
2018: "KOD"
2021: "The Off-Season"
On Billboard 2000, all these studio albums were number one. This made Cole the first-ever rapper who had six consecutive number-one studio albums. The "Recording Industry Association of America" gave five of these albums a platinum certification. For "Forrest Hill Drive," Cole received his first Grammy nomination in the category of "Best Rap Album."
Business Ventures of J. Cole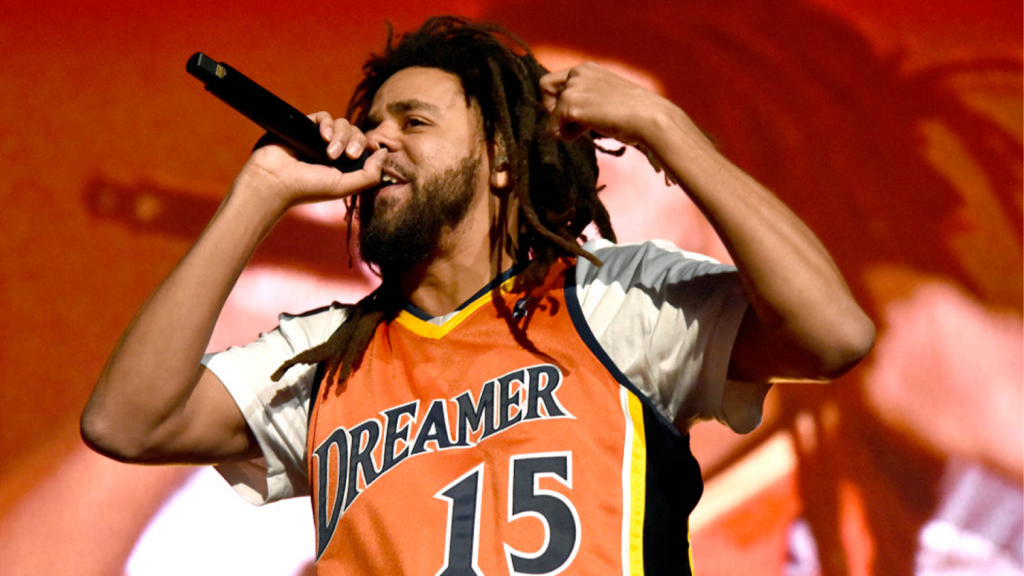 In addition to his extremely successful rap career, Cole performs the role of a producer as well. In early 2007, he started his personal record label "Dreamville Records" with Ibrahim Hamad. Dreamville Records has released nine albums and three of them have received a platinum certification. Cole runs Dreamville Records from a rapper's perspective instead of a record label owner.
Cole also started a nonprofit organization "The Dreamville Foundation" based in Fayetteville, North Carolina. Melissa Heholt, who is the wife and college sweetheart of Cole, is the executive director of the foundation. In 2014, Cole purchased his childhood home for $120,000. This home had been repossessed from Kay Cole years earlier.
Cole bought the home with the objective of turning it into rent-free housing dedicated to single mothers and their children. Cole holds the annual "Dreamville Festival concert series." This features local artists, music, and food, along with big-name acts such as Big Sean, 21 Savage, and Nelly. The proceeds benefit the "Dreamville Foundation" and the "Dorothea Dix Park Conservancy" located in Raleigh, NC.
With his unique, carefree style, Cole also entered the fashion world. In February 2020, the famous fashion brand PUMA identified the worth of the style of Cole and offered him an apparel and footwear partnership for multiple years. Later that year, Cole and PUMA released the "PUMA RS-Dreamer," their debut collaboration shoe.
Additionally, Cole owns three percent equity of TIDAL, which is a sought-after music streaming platform owned by Jay-Z. Cole received the equity as a gift. Jay-Z sold TIDAL to Jack Dorsey, the CEO of Square, for $297 million. The acquisition brought Cole a whopping $8.91 million.
Personal Life of J Cole
Melissa Heholt is J. Cole's wife. They studied together at St. John's University. In May 2018, Cole revealed in a radio interview that they together have a son. On July 20, 2020, Cole disclosed that he has two kids.
Controversies of J Cole
Cole and Diddy got into a verbal fight in NYC at the afterparty of the 2013 MTV Video Music Awards. However, a couple of months later, Diddy and Cole publically announced that their grievance was over. Cole's songs "False Prophets" and "Everybody Dies" triggered controversy in the rapper community.
Fellow rappers assumed that Jermaine was taking shots at Lil Yachty and Lil Uzi Vert. Since April 2018, He had a rumored ongoing dispute with the famous rapper Lil Pump. However, in May 2019, they sat down together for an interview to end the rumors. They also indicated to their fans that they have forgotten the differences between them.