Nick Cannon is perhaps one of the few American celebrities who have found success on film, radio, television, and as a producer/entrepreneur. Born in San Diego on October 8, 1980, Cannon's full name is Nicholas Scott Cannon.
Cannon became a household name when he starred on "All That," a sketch comedy show by Nickelodeon. He appeared on this show from 1998 to 2000. Although it was his first big break, Cannon started performing when he was just 8. And at age of 11, he was a comedy performer on the local cable access television show conducted by his father.
Now if you are wondering what can be Nick Cannon's net worth because he started performing at such an early age, you only need to continue reading.
Nick Cannon's Net Worth
As per various sources, Nick Cannon's net worth is around $20 million. Let's take a close look at his early life, career, and sources of income.
Early Life of Nick Cannon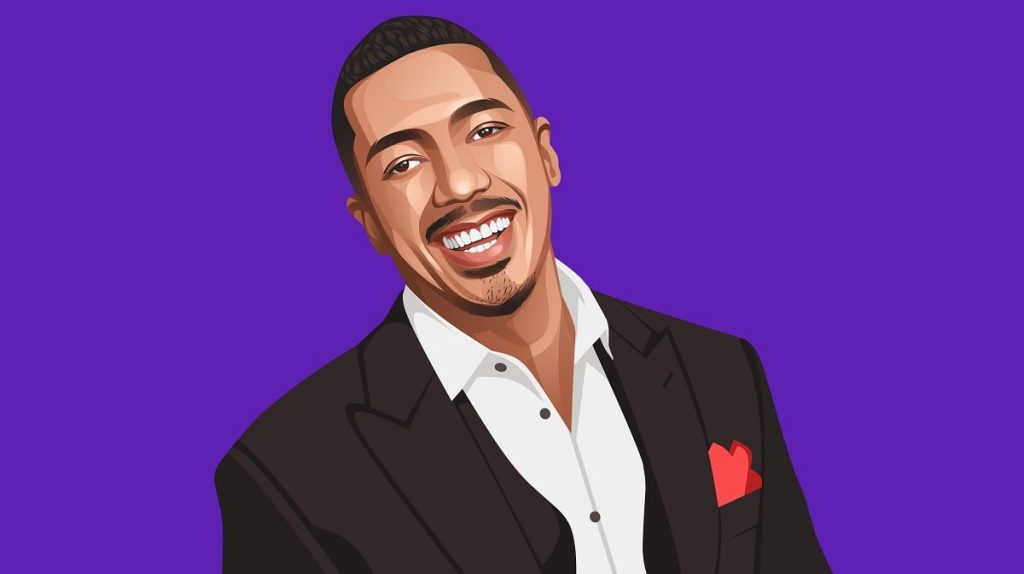 Cannon was mainly raised by his grandfather and grew up in Bay Vista Housing Projects at Lincoln Park. His parents are Beth Gardner and James Cannon. Cannon has two siblings namely Reuben Cannon and Gabriel Cannon.
In 1998, he earned his graduation degree from Monte Vista High School. He later moved to Hollywood and there, he bagged several standup comedy gigs at popular names like "The Comedy Store," "The Improv," and "The Laugh Factory."
In the mid-90s, he was also part of "Da G4 Dope Bomb Squad," a rap group. The group opened for famous acts such as Will Smith, Montell Jordan, 98 Degrees, and LFO.
After his success in "All That," Cannon created and starred in his own sketch comedy show on MTV, called "Wild 'N Out." He was also the executive producer of the show. Debuted in 2005, this show has run for over 18 months. He continued with his hosting jobs in shows like "The Masked Singer," "America's Got Talent," "Lip Sync Battle," and "the Nick Cannon Show."
Cannon also became a successful businessman. In 2009, he became Nickelodeon's TeenNick channel's chairman. After that, he created "Incredible Crew," which cast six teenagers.
Nick Cannon's On-Screen Career
In 2002, Cannon gave a small appearance in the famous "Men in Black II." He played his first starring role as "Devon Miles," which was the main character in the film "Drumline" in 2002. His other films include "Love Don't Cost A Thing," "Roll Bounce," "Shall We Dance," and "Bobby (2006)."
He received a nod for his role in "Bobby" in 2007's "Screen Actors Guild Award." At the Cannes Film Festival, Cannon received the "Breakthrough Actor of the Year Award" for his performance. In 2015, Cannon starred in "Chi Raq," a flick by Spike Lee.
Nick Cannon's Music Career
In 2005, Cannon started "Can I Ball Records," his own record label. In 2003, he released his self-titled debut studio album. After canceling "Can I Ball Records," Cannon created a new record label called "N'Credible Entertainment" in 2009. He called himself "Slick Nick" and came up with a parody character called "Slick Rick." Two singles were released as the character of "Slick Rick."
In 2011, he released "Child of the Corn," a mixtape. A new single entitled "Me Sexy" was released by him in July 2013. "Looking for a Dream" was his second single which featured Afrojack. In 2014, Cannon released "White People Party Music," his second album. On November 16, 2016, he released his second mixtape entitled "The Gospel of Ike Turn Up: My Side of the Story." In December 2019, Cannon recorded "The Invitation," an Eminem diss track.
Nick Cannon's Income from "America's Got Talent"
Cannon was the host of "America's Got Talent" from 2009 to 2016 for eight seasons. As per websites, as the host of "America's Got Talent," he received $70,000 per episode. Depending on the episode count, Cannon received between $1,820,000 and $2,240,000 per season.
In 2017, Cannon claimed in a Facebook post that he left the show before season 12. As per him, this happened after NBC's executives allegedly threatened to remove him from the show because of his racial joke in "Stand Up, Don't Shoot," a Showtime stand-up special.
Nick Cannon's Income from "The Masked Singer"
Cannon has hosted "The Masked Singer" (the U.S. version) since the first season in 2019. According to websites, for "The Masked Singer," he received $5 million per season. In 2019, in a "The Hollywood Reporter" interview, Cannon explained his thoughts behind the massive success of the show in the United States.
He explained that in the United States, people got stuck with average, mundane singing competition shows. But the show had some quirky and spectacular components, which helped it achieve grand success.
Cannon's Marriage with Mariah Carey and Divorce
Now that you know about Nick Cannon's net worth, let's discuss his marriage with Mariah Carey and divorce.
From 2008 to 2016, Cannon was married to the American celebrity Mariah Carey. Together, they have two children: twins Moroccan and Monroe Scott. In August 2014, the couple confirmed their separation officially. In 2016, their divorce was finalized.
From the legal filings it was learned that in 2008 when Mariah got married to Cannon, her net worth was $150 million. At the same time, Cannon's net worth was below $500,000. The filings also revealed that in 2014, Mariah earned $6.3 million in total while Cannon's earnings stood at $2.7 million.
Nick Cannon's Personal Life
Cannon has also dated model Jessica White, Kim Kardashian, and singer Christina Milian. In 2007, Cannon got engaged to famous Caymanian actress and model Selita Ebanks. His ex-girlfriends include famous women like Abby De La Rosa, LaNisha Cole, Bre Tiesi, Alyssa Scott, and Brittany Bell.
How Much Does Cannon Spend On Child Support?
A huge part of Nick Cannon's net worth is spent on child support. He has twelve children with six women. In November 2022, in a "The Neighborhood Talk" interview, he disclosed that he pays over $3 million annually in child support. In June 2022, "Men's Health" was told by Cannon that he is more engaged in the lives of all of his kids compared to the engagement of the "average parent" with their children.